Civil Engineers help design many thinks like structures, water systems and roads.
Learn some important civil engineering facts, as we look into one of the main engineering professions. Civil Engineers today have a wide range of specialties. Civil Engineers are probably most known for being civil servants. Civil Engineers who work for a public (government) agency are often referred to as civil servants. Public civil engineers often design road and bridges or oversee construction. Find out more civil engineering facts.
Facts about Civil Engineers
By law, the United States, Canada, Germany and other countries require civil engineering candidates to receive a professional engineer's license before calling themselves civil engineers. The license also allows civil engineers to practice as an engineer without the help of another licensed engineer. The ability to practice engineering without passing a test after graduating from college varies in other countries.


Most countries require civil engineers to have a 4 year college degree to practice. Classes in college include many STEM classes like math, science, engineering specialty and humanity courses to help develop a well-rounded professional. The math required varies, but may include calculus, linear algebra, advanced statistics and differential equations. Science classes include physics, chemistry, material science, biology and may include environmental science.


Facts about Civil Engineers - Universities Civil Engineering Specialty Classes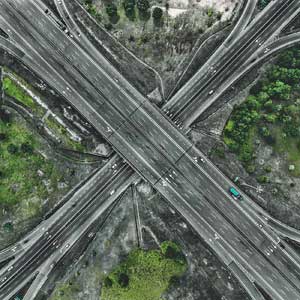 Civil Engineers design highway systems.
Civil Engineers are trained to design structures. Structural design includes buildings, foundations, retaining walls, and bridges. In locations that have problems with earthquakes, civil engineers are also required to have an understanding of earthquake loading to practice as an engineer.


Civil Engineers are trained in water hydraulics (closed-channel flow) and hydrology (open-channel flow).


Civil Engineers have in-depth training on building materials such as concrete, steel and asphalt.


Civil Engineers are trained in transportation design. They learn how to design safe roads. They also learn efficient use of land and transportation planning.


Civil Engineers learn about geotechnical engineering and geology. Geotechnical engineering is understanding how to design soil into projects. Geology is understanding the natural soil and rock properties.


Civil Engineering Facts - Famous Civil Engineers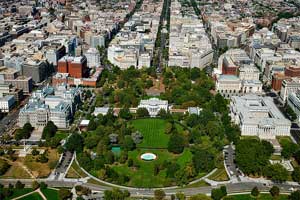 Pierre L'Enfant who was a civil, miltitary engineer under George Washington designed the orginal layout for Washington D.C.
Civil Engineers are most remembered through history for the things they design or build. The most successful engineers are those who discover a new way to design or build something. These people were innovative and worked on significant projects in their careers.
PIERRE L'ENFANT

Pierre L'Enfant, originally from France, was a military engineer under George Washington in the Revolutionary War. After the war, L'Enfant set up a design agency in New York City. He was commissioned by the Federal Government to design Washington D.C. Instead of typical city planning of the time, L'Enfant chose a new design. He designed a large mall with wide streets connecting the main part of the city to the Potomac River. This is the main hub of the city. Connecting other parts of the city are spokes. His design allowed a simple way for people to get to the city center. This design was later used by Walt Disney for his Disneyland and Magic Kingdom theme parks. In addition, the airline industry used L'Enfant's design for modern-day airport hubs. Pierre L'Enfant later designed the U.S. cities of Perrysburg, Ohio and Indianapolis, Indiana.



JOHN MCADAM

John McAdam was a Scottish-born surveyor and engineer. McAdam developed the macadam road system. He used different size rock piece combined with fine rock dust. Water was first used in the water-bound macadam road. Later asphalt was used for the binder, instead of water.



JOSEPH STRAUSS

Joseph Strauss' company Strauss Engineering was responsible for design and construction of the Golden Gate Bridge in San Francisco. Strauss and his design team used a suspension bridge design with wire ropes. The main span is a cantilever design using the ropes to support the load. The bridge was designed to cross deep and turbulent water of the bay and earthquake forces known to strike San Francisco. At a total length of 8980 feet (2737 meters) the Golden Gate bridge was the longest bridge in the world when it was completed. It held the title of longest bridge for 27 years.



The Brooklyn Bridge which spans the East River connecting Brooklyn to Manhattan was designed by John Roebling. It was the longest bridge in the world when it was completed in 1883.

JOHN ROEBLING

John Roebling was born in Germany, but moved to the United States for better opportunities. Roebling was the first bridge engineer to demonstrate the use of wire rope for long-span bridges in the United States. At the time, heavy chain links were used to suspend bridge decks. Chain links are only as strong as the weakest link, but hundreds or thousands of small wire strands in a wire rope provided redundancy in the structure. In Roebling's design if one of the wires broke, the other wire strands could still carry the load. Roebling was responsible for designing a wire rope suspension bridge over the Niagara River Gorge and across the Ohio River connecting Cincinnati Ohio and Covington Kentucky. John Roebling also designed the Brooklyn Bridge in New York. Unfortunately, he suffered an injury during construction of the bridge. His son Washington Roebling, however, completed construction.



CARL TERZAGHI

Carl Terzaghi is considered the father of modern geotechnical engineering, which is a specialty area of civil engineering. His research helped shape the practice of geotechnical engineering.



ARTHUR CASAGRANDE

Arthur Casagrande was a research assistant under Carl Terzaghi at MIT. Casagrande later developed the Geotechnical Engineering program at Harvard University. Many of the geotechnical principals used today were formed by Casagrande and research assistants during his time at Harvard University. In addition, many University Professors and Professionals in the United States most likely learned from someone who was taught directly by Arthur Casagrande.



WHAT'S NEXT?

Right now there are civil engineers hard at work creating the next great transportation system that will be highly automated and much more safe and efficient.